Is squash keto or not? Squash is a family of plants or vegetables available in different variants – winter and summer variants. Vegetables like squash are recommended on keto because they are low in calories and are packed with nutrients.
There are several subtypes of squash under each of the variants mentioned above. The winter variant consists of Acorn, Butternut and Spaghetti while some of the summer variants include Zucchini, Zephyr and Cousa. One important thing to point out is that not all types of squash can be included on keto. In general, the summer variants of squash usually have lower carb content than the winter variants of the same family.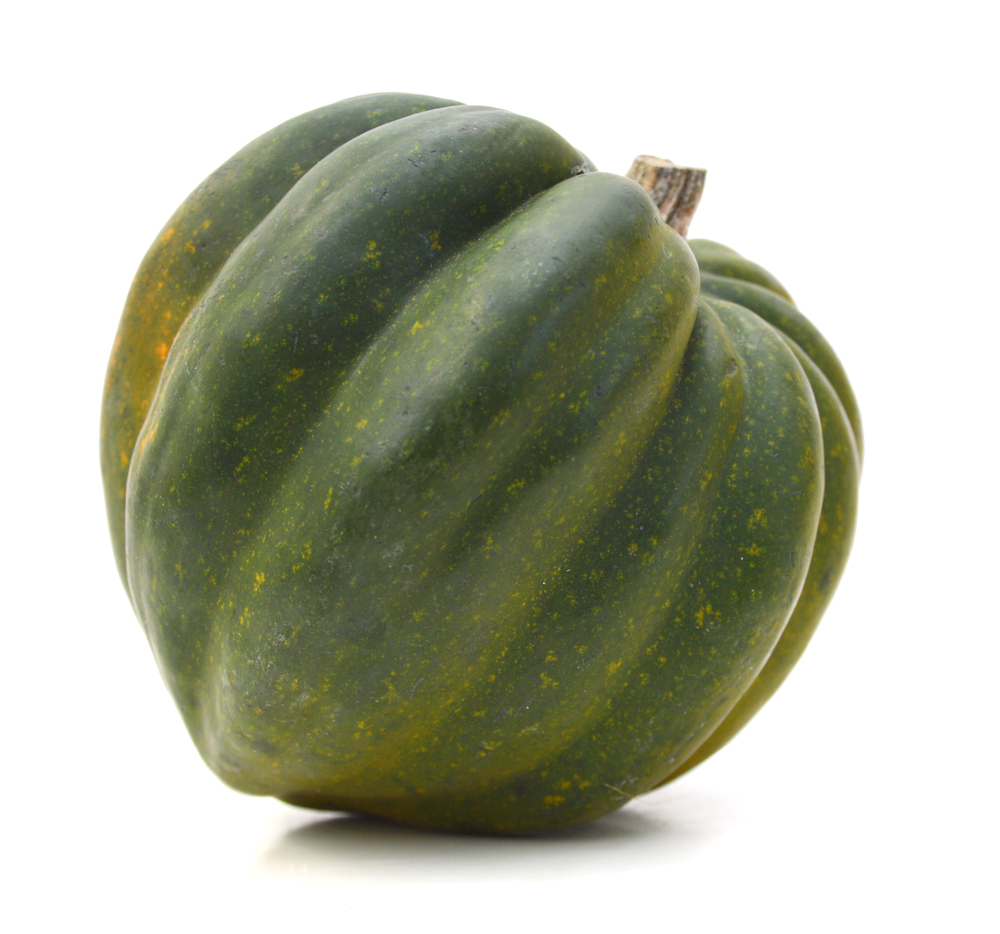 This suggests that they can be included on the ketogenic diet. However, the winter variants may also be included on keto even with their high carb content. When they are included on a low-carb diet, it is best to use them in moderation. This article discusses some of the different variants of squash and whether or not they can be used on keto.
Macronutrients in Squash
All varieties of squash do not possess the same macronutrient profile. The amount of fiber and the amount of carbohydrate in each type can vary depending on its preparation and variety. The squash is typically composed of 95% water and 5% macronutrients. For example, a ½ cup serving (~122 g) of cooked winter squash has 27 calories, 0.4 grams of protein, 7 grams of carbohydrates, 2.5 grams dietary fiber, 3 grams sugars, and 0.1 gram fat [1]. Squash also contains other nutrients such as potassium (0%), Vitamin A in the form of beta carotene (6%), manganese (7%), folate (2%), vitamin C (6%) and vitamin E
Butternuts squash on the other hand , contains 34% carbohydrate, 13% fiber, and 11 grams of protein. It also has the highest micronutrient content including Vitamin A (62%), manganese (20%).
Zucchini (1 cup)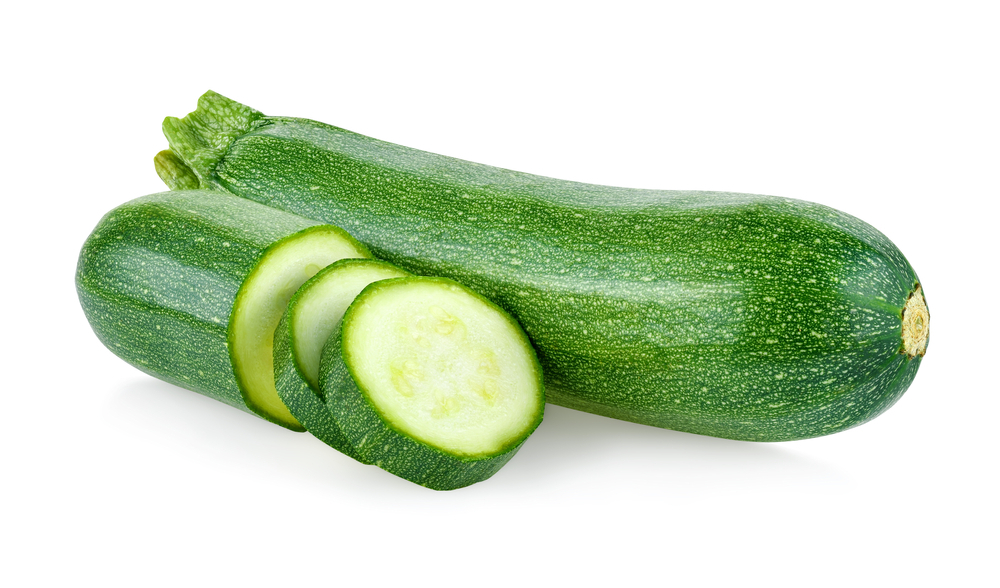 Calories: 21
Fat: 0.2 grams
Carbs: 3.9 grams
Fiber: 1.2 grams
Protein: 1.5 grams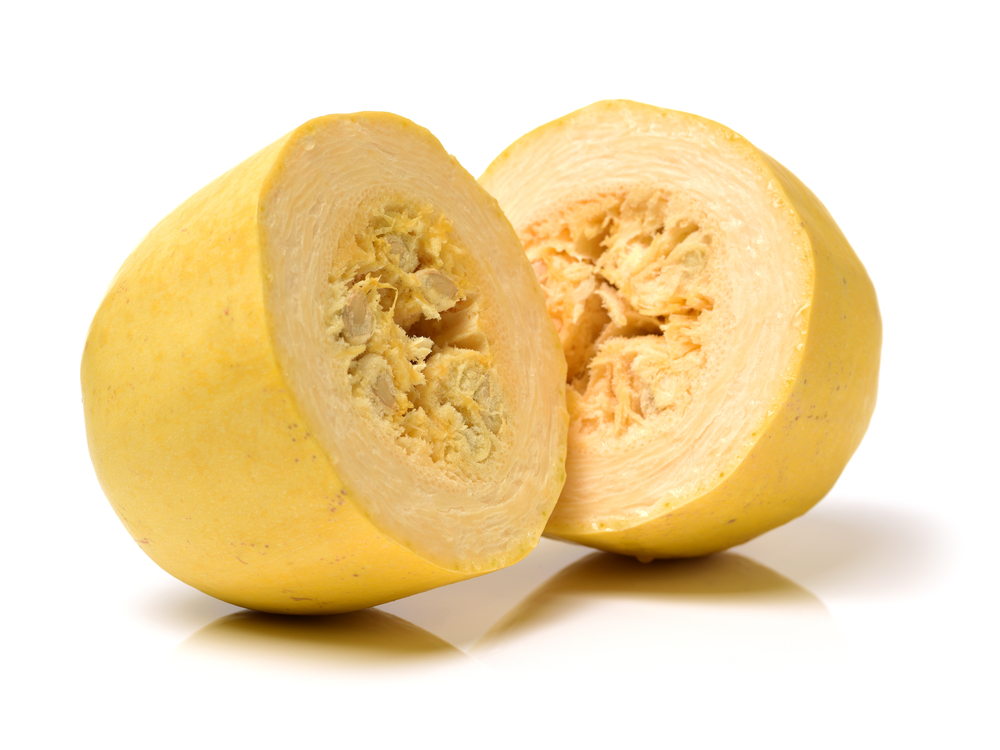 Calories: 27
Fat: 0.3 grams
Net carb count: 6.5 grams
Fiber: 1.4 grams
Protein: 0.7 grams
Calories: 48
Carbs: 12.6 grams of net carbs
Fat: 0.1 grams
Fiber: 3.8 grams
Protein: 1.1 grams
There are also other types of squash with low calorie and few carbohydrates like the Zephyr, acorn squash and Cousa squash. These types of summer squash are rare compared to zucchini. Other winter squash with even lower carbs than the butternut squash include Hubbard, Pumpkin, Kabocha, Sweet dumpling and Turban.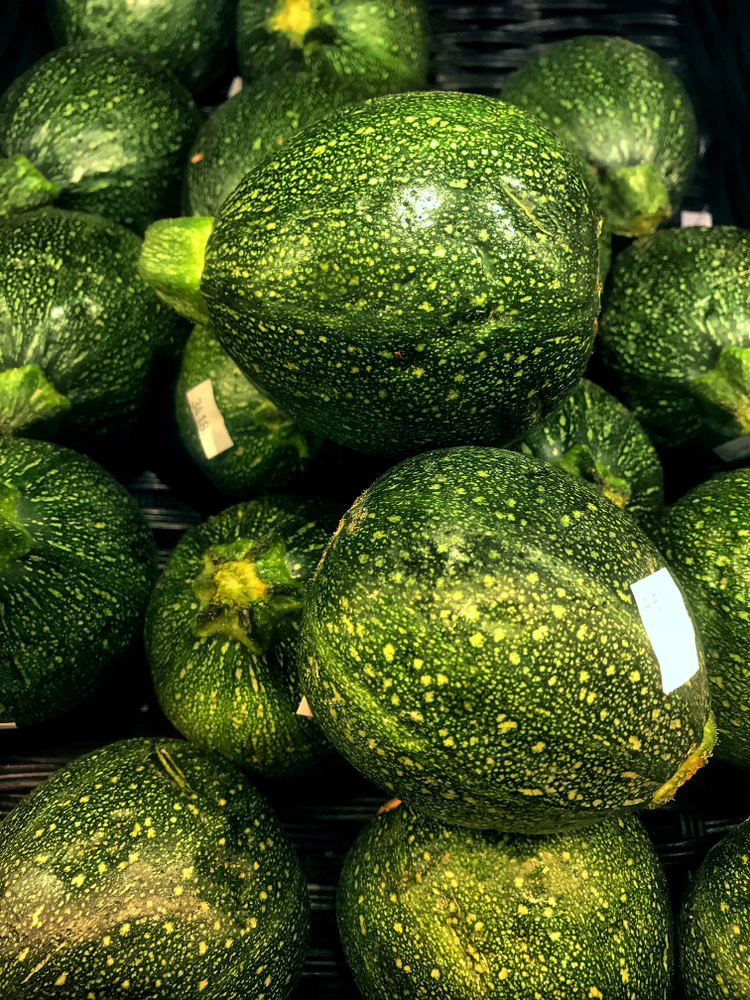 Different Types of Squash That May be Included on Keto
As already mentioned, there are many types of squash. However, because the keto diet requires the consumption of foods that contain few carbs, the type of squash consumed should be one that meets the low-carb requirement.
Zucchini: This is the most popular summer variant that can be easily purchased. This squash variant is low in carbohydrates and calories. It can be incorporated in several ways into many meals on keto. For example, it may be eaten raw, grilled, lightly cooked and even roasted. The Zucchini vegetable also has a good taste and can be paired with a high-fat meal to remain in ketosis. They may even be used to replace pasta meals that contain an unhealthy amount of carbs that can cause a rise in blood glucose levels. Replacing high carb foods with a low-carb but nutritious and tasty vegetable like zucchini can help to reduce carb cravings.
Butternut Squash: This is a winter variant but unlike its name, the butternut variant is available to purchase throughout the year. Its availability is not restricted to winter only. The butternut squash has a high amount of carbs, about 12.6 grams total carbohydrates. Apart from its high carb content, the butternut squash is also a good source of vitamins and fibers that are beneficial for the body. The high carb content may still benefit some in ketosis, especially those who are not carb sensitive and can stay in ketosis with high carbs. It may also be used as a source of fuel for those following a targeted keto diet. For those who are carb insensitive, they may choose to use a variant that contains fewer carbs. They may also be able to include butternut squash on keto but in small quantities.
Spaghetti Squash: This winter squash is another low-carb squash containing only 6.5 grams of total carbohydrates in a cup. Like zucchini, it can also be paired with a high-fat meal to meet the requirements of the keto diet. As its name suggests, it has a spaghetti-like texture when cooked and can be prepared quickly. Although relatively low in carbs, it is still necessary to use spaghetti squash in moderation. If it is used in large quantities, it can increase carb count to a point that it exceeds the daily recommended carb limit for keto dieters. This can ultimately push one out of ketosis. Also, since it resembles spaghetti, this squash variant may also be used to replace spaghetti and other pasta meals. Apart from its low carb content, it also contains healthy nutrients that the body needs during ketosis.
Health Benefits of Squash on Keto
There are numerous health benefits that can be derived from squash while on keto. These health benefits are highlighted below
Some variants of squash may improve bowel function: The butternut squash is very rich in fiber and this fiber content is necessary for bowel function. When fiber is included in the diet, it adds to the bulk of stool, making it easier to pass out from the body. Consumption of fiber-rich squash may also help to eliminate food cravings since fiber promotes a feeling of fullness. Another squash variant that contains high fiber content is the spaghetti squash. Like the fiber in butternut squash, eating spaghetti squash can help normalize bowel function by promoting the movement of materials in the digestive system.
Consumption of squash may help provide energy: This is true especially for the variants that have a lot of carbohydrates. As mentioned earlier, individuals who are not carb sensitive may be able to add such high-carb squash to meals. Also, athletes or even those who exercise regularly while following a ketogenic diet can make use of these variants before or after a workout session. When squash is consumed in this way, it helps to provide the energy the body needs.
May help with weight loss: A good way to enhance weight loss is to replace high carb and calorie foods with squash. The different types of summer squash may be used to achieve weight loss because they contain few carbs, calories and have a low glycemic index. This means that they will not have any impact on blood glucose and insulin levels. Thus, those who use the keto diet for weight loss may benefit by including zucchini and any of the other summer variants to their diet. The fiber content can also help reduce appetite which is important when reducing overall calorie intake.
Squash may be a source of protein: While the main focus of the keto diet is increasing fat intake and lowering carb in diet, it is important not to neglect other nutrients. One important nutrient the body needs to function properly is protein. The pumpkin squash is a rich source of protein. However, since the seeds of the pumpkin are high in calories, it is important to add only little of these seeds to diet.
Here are some excellent squash recipes that also offer the benefits of keto recipes to get you started on the right foot.
Winter Squash Low Carb Recipes
Keto Winter Squash Soup (Sprinkled with Optional Pumpkin Seeds)
Keto winter squash soup in a delicious savory dish. Cumin and coriander compliment the squash and pumpkin perfectly. The creamy texture and savory flavors make this keto winter squash soup a real winner!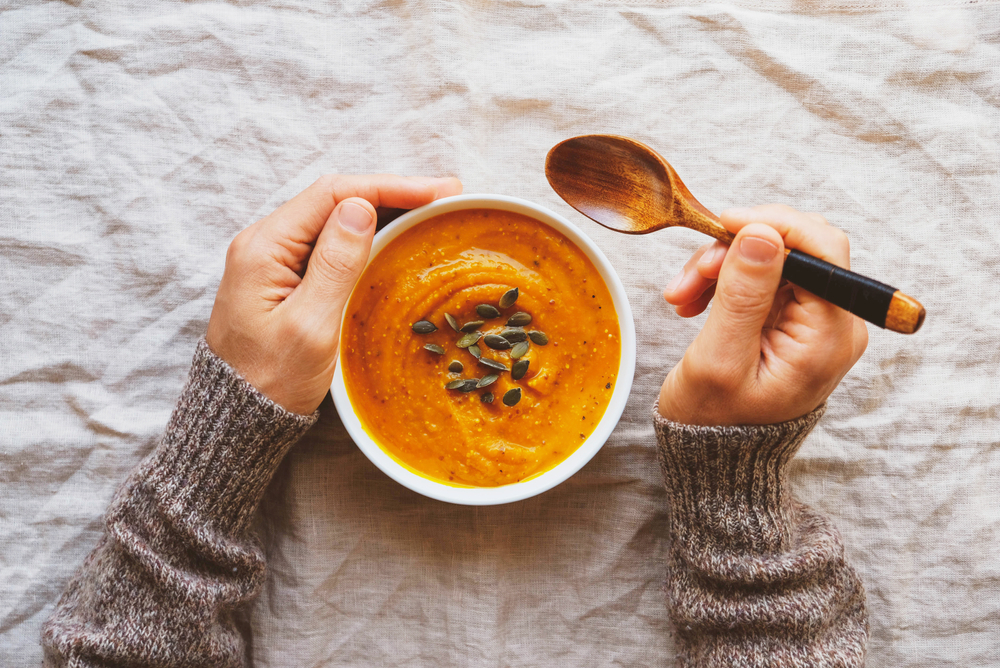 Ingredients:
-1 tablespoon olive oil
-1 large onion, chopped
-2 cloves garlic, minced
-2 tablespoons ground cumin
-2 teaspoons ground coriander
-½ teaspoon fresh ground black pepper
-4 cups chicken stock (preferably homemade) or vegetable stock for vegetarian options
Directions
Add 1 tablespoon of olive oil to a large pot over medium heat. Once hot add the onions and saute until translucent and lightly browned, about 7 minutes. Add garlic and spices, continue cooking another minute until fragrant. Add
the stock and bring to a boil. Reduce heat and simmer for 10 minutes. Remove from the pot and let cool slightly before transferring to a blender (or use an immersion blender). Add 1 cup of cooked winter squash, then blend until smooth. Pour into serving bowls and enjoy!
Nutritional Information:
Per Serving: Calories: 131; Total Carbohydrates: 19g; Sugar: 8g; Fiber: 6g; Protein 4g; Fat 5%; Saturated Fat 0%
As you can see, it's not very low carb, but having it once in a while won't affect you adhering to ketogenic principles.
Butternut Squash Recipes Example
Keto Butternut Squash Pie
More people are familiar with butternut as opposed to winter squash varieties, and that works out well since they generally taste better.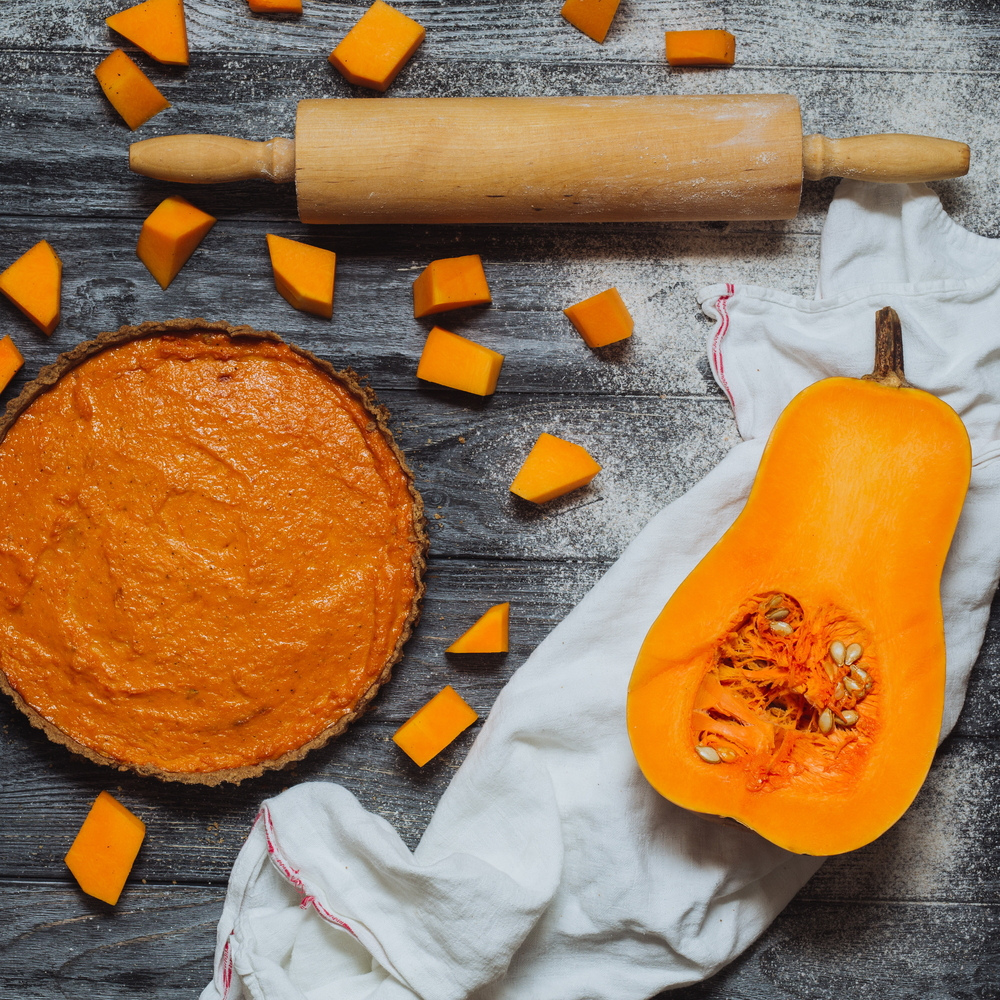 Ingredients:
-1 butternut squash, peeled, seeded and cubed
-2 eggs
-1/2 cup almond milk
-1/4 teaspoon salt
-1/4 teaspoon black pepper
-1 teaspoon cinnamon
-3 tablespoons butter, melted
-1/2 cup brown sugar
-2 tablespoons low carb flour
Directions:
Preheat oven at 350 degrees F. Place the butternut squash in a microwave safe dish and cover with plastic wrap, venting one corner. Cook for 8 minutes. Pour the cooked squash into a bowl and mash. Beat 2 eggs in separate bowl, then add 1/2 cup of almond milk, salt, pepper & cinnamon to them and mix well to incorporate all ingredients evenly. Add mashed cooked butternut squash to egg mixture and combine thoroughly.
Grease an 8-inch glass baking dish with melted butter or cooking spray, then pour the combined ingredients into the greased baking dish covering it evenly across. Next sprinkle brown sugar over top of that evenly followed by low carb flour evenly on top of that as well – try not to leave any areas without it. Place in preheated oven and bake for 45-50 minutes or until a toothpick inserted into the center comes out clean.
Nutritional Information:
Per Serving: Calories: 377; Total Carbohydrates: 36g; Sugar: 23g; Fiber: 5g; Protein 7g; Fat 26%; Saturated Fat 15%
This dish is definitely higher in carbs then some of the others, but it's still low enough that you can enjoy it on occasion without compromising your diet goals.
FAQ
Can You Eat Butternut Squash On Keto?
Yes, you can eat butternut squash on keto. You can either cook it in the oven or microwave. We're not going to go further into specific recipes here, but you can just say that any recipe that uses winter squash can be made with butternut. The same principles apply – you'll just want to make sure you're mindful of the carb content.
Can You Eat Winter Squash On Keto?
Yes, you can eat winter squash on keto. Winter squash is a type of squash that's generally more savory than sweet, so it works well in keto recipes. As with butternut, any recipe that uses winter squash can be made with this variety – just make sure you're mindful of the carb content. There are lots of delicious keto recipes that use winter squash, so don't be afraid to experiment! What's your favorite?
What's the difference between butternut and winter squash?
Butternut is a specific variety of winter squash. Winter squash is a type of squash that encompasses many different varieties, including butternut, acorn, and spaghetti. They all have different flavors and textures, so it's worth trying out different kinds to see which you like best. All winter squashes are keto-friendly, so feel free to experiment!
Is Kabocha Squash Keto Friendly?
Yes, kabocha squash is keto-friendly. Like all winter squashes, you can use it in any recipe that calls for a similar flavor profile. Kabocha is typically pretty sweet and delicious roasted with butter and spices.
Is Spaghetti Squash Keto Friendly?
Spaghetti squash is a type of winter squash that's low carb and keto-friendly. As with other types of winter squash, spaghetti squash has a distinct flavor profile that pairs well with savory ingredients like cheese and marinara sauce.
Final Thoughts– Is Squash Keto
So there you have it – a few different keto-friendly winter squashes that you can enjoy in all sorts of recipes. Whether you're looking for something sweet or savory, we've got you covered. Winter squash is a great staple to have on hand in your keto kitchen, so don't be afraid to try out some of these recipes!
In conclusion, winter squashes are a great staple to have in your keto kitchen and can be enjoyed in many different recipes. Some favorite keto-friendly recipes include the butternut squash pie listed above, as well as roasted kabocha squash with butter and spices, and spaghetti squash with cheese and marinara sauce. As always, be mindful of the carb content when preparing these dishes. Have fun experimenting with all the different varieties of winter squash and find your favorite recipes! Happy cooking!
Combine with a bit of quinoa and you've got a keto powered meal.